iDealerServices, has been in business, servicing automotive dealers in several markets, across the country !
We are powered by two main platforms:
These are very strategic partnerships, and allow us the flexibility, to offer our services, to automotive dealerships ranging from single , or multiple locations within one dealership group.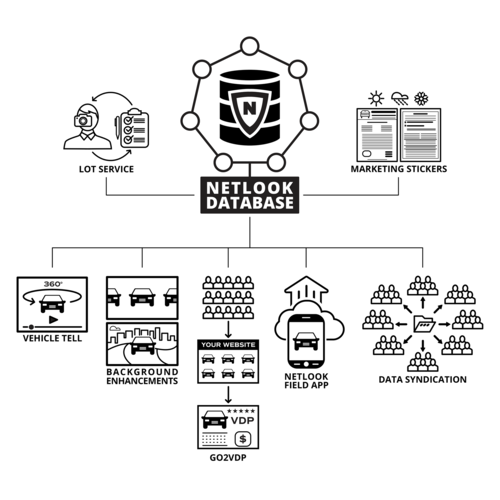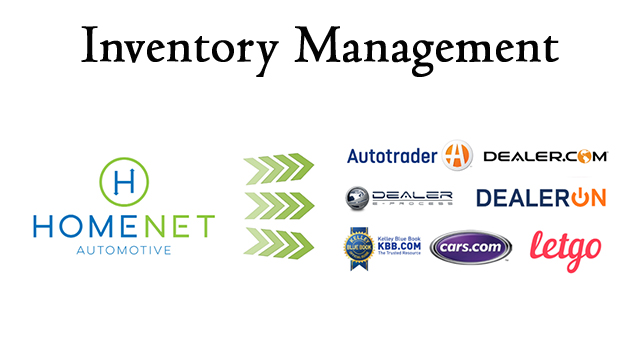 Partnering with the dealership to get quality photographs online in a timely and efficient manner is our priority. During each service visit, our field reps check in and out with their store contact, ensuring a focus on days to photos, as well as quality captures.
iDealerServices Lot Service
Comprehensive Online Inventory Management Lot Service
Professional 5-day a week Online Inventory Management
iDealerServices, Inc. offers a comprehensive online inventory management lot service. The iDealerServices Lot Service is uniquely designed to help dealers achieve the highest possible online inventory percentage while keeping dealer management informed as to the status of their ever changing inventories.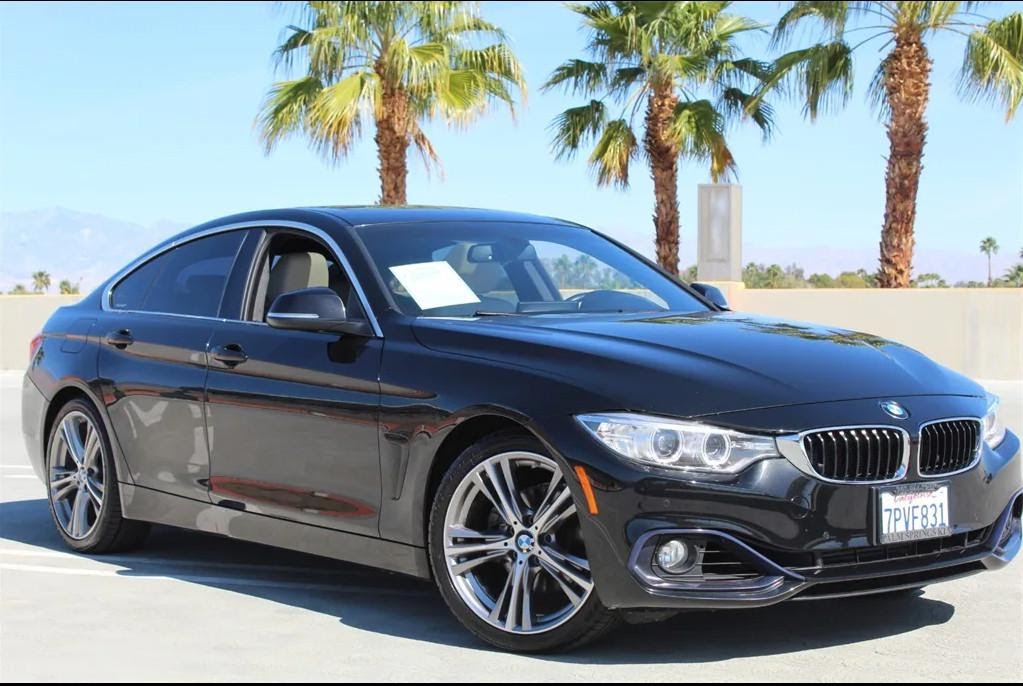 Inventory numbers change daily and new issues arise daily as vehicles are taken in via trade or purchased at auction and delivered to the lot. As we are on site Monday through Friday, photographing and monitoring the flow of vehicles, we can process units the day they arrive on lot or the day they clear recon.
If there is a reason we cannot process a unit, we will communicate to management the status of each vehicle and why it was not serviced. As a part of our online inventory management, we have specific processes and practices in place to increase the level of communication between our Field Service Reps and your Managers.
5 Day Premium Lot Service
COMPREHENSIVE ON-LINE INVENTORY MANAGEMENT
PROFESSIONAL PHOTOGRAPHY
SERVICE
EXTERIOR WINDOW STICKER & BUYERS GUIDE
VIDEOTELL – LIVE MOTION VIDEO TOUR
NETLOOK BACK END TOOLS AND SERVICES
Professional Photography Service
Professional Field Service Reps:
All of our employees go through an extensive background check which includes criminal, financial, DMV and drug testing. Each FSR also spends two weeks of training at our corporate training facility to learn proper procedures and processes required to photograph, video and maintain your on-line inventory. Additionally, they receive two weeks of in-market mentoring so they are familiar with the specific requirements of the dealerships they service. Quarterly, all of our FSRs are evaluated and ranked in our Top Gun/Quality Review program to help assure our continued growth in quality. Our FSRs are arrive at your dealership in a iDealerServices vehicle and wear a iDealerServices uniform so you never have to worry about the appearance of our employees. They are trained to act and conduct themselves in a professional business manner.
All of our Field Service Reps are employees of iDealerServices and are fully covered under Workers' Compensation Insurance. Further, iDealerServices, Inc. is fully insured and we will provide you a Certificate of Insurance upon request.
Professionally Designed
Window Stickers
Custom Branding for Franchise and Independent Dealerships
Professionally designed window stickers using the highest quality, exterior polyester labels ensures your branding is superior to the competition. Don't settle for less. Our design team will also create CPO stickers, addendum stickers and FTC compliant buyer's guides.
Utilize Listing Intelligence
As the name suggests, SmartListing's posting logic ensures the right mix of vehicles will be posted on Craigslist. Our extensive database looks at Craigslist markets and states nationwide to determine which years, makes and models have generated the most leads in the last 12 months. This research results in an improved auto-selection of vehicles and eliminates guesswork.
Track & Record Your Results
SmartListing tracks and records all form submits, phone calls, texts and emails from your Craigslist ad:
Shoppers want the same experience they get at a dealership. Full-motion, walkaround videos offer a full 360° exterior walkaround and interior view.

Connecting your on-the-lot experience with your digital presence has never been more important than it is now. Our Window Stickers emphasize brand awareness, instill customer confidence, and vibrantly tell your story to your potential buyer to unify their shopping experience and present them with the information they need to make a purchase decision. With Xcite's new Legal Size Window Sticker, you have more room than ever to share "why buy here" statements, F&I options, SMS text communication options, and more.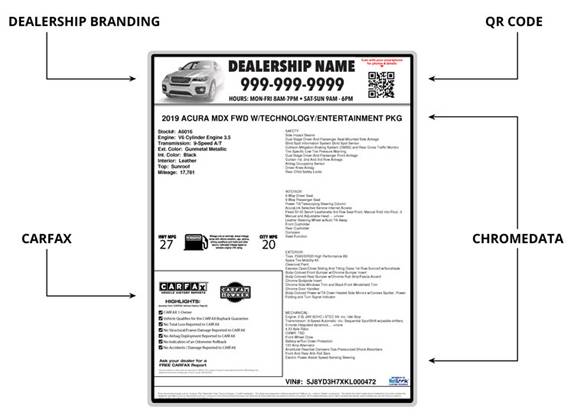 The FTC can penalize dealerships $41,484 per violation for vehicles that do not have the correct Buyers Guide displayed on used car inventory. That's per vehicle! With our on-the-lot techs handling your compliance and sticker application needs, you can be confident that you will not be violating the FTC Used Car Rule in the event of a surprise compliance inspection. Need custom verbiage on your Buyers Guide? Our expert consultants will work with you to make sure you give the customer the information you want without violating FTC rules.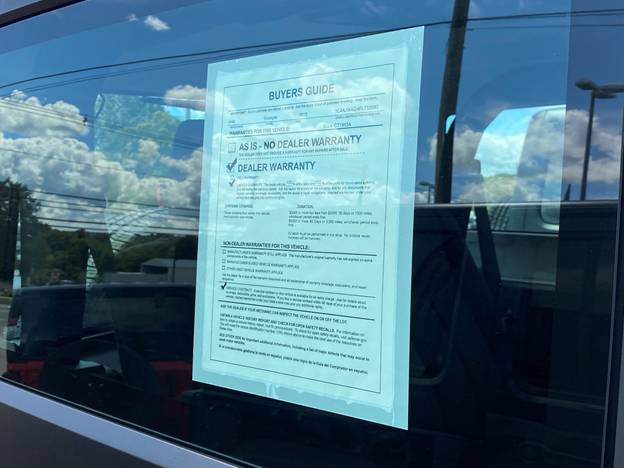 From restaurant menus to real estate flyers, QR codes are now commonly accepted as a way for customers to get more information. With QR codes on your Xcite Window Stickers, you fill that need while increasing your conversion rates from traditional ups, whether they visit during operating hours or not. With QR codes that point to the VDP, your prices will always be current and you can avoid embarrassing customer accusations regarding advertising differences.
Create custom, dynamic image overlays with dealership- and vehicle-specific content.